Herbal Aloe Strengthening Shampoo*

Leaves damaged hair feeling 10x stronger after just one use*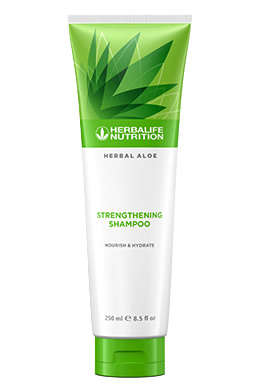 For Everybody, Every Day. Leaves hair feeling stronger and reduces hair breakage. No added sulphates and parabens. Contains Botanicals. Revitalizes the appearance of hair while gentle cleansers create a luxurious lather. Individual strands feel softer, smoother, silkier hair
Key Product Benefits
No added sulphates or parabens
No added colours or dyes
Includes botanicals
Fresh, clean scent
Clinically tested.
Clinical Testing Information
Leaves damaged hair feeling 10x stronger after just one use*
Reduces damaged hair breakage by 90%*
*When using Herbal Aloe Strengthening Conditioner. Damaged tresses treated with herbal Aloe Strengthening Shampoo and Conditioner saw average broken fibre counts reduced by 90% versus untreated tresses in a Combing Test.
Product Usage
Apply, lather, rinse. For optimal results, use with Herbal Aloe Strengthening Conditioner.