Herbalife Protein Bars*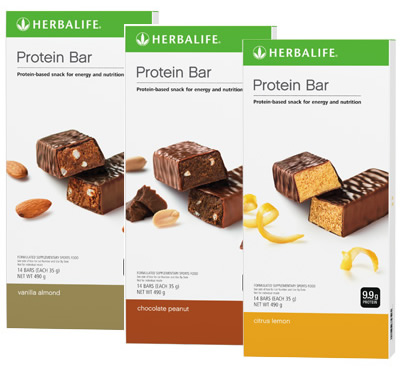 Raise the Bar with this Protein-packed, Indulgent and Guilt-Free Snack. A new kind of Herbalife protein bar packed with essential vitamins and 10g of protein for healthy snacking. These rich and chewy bars are packed with essential vitamins and 10g of healthy protein to keep you feeling full while helping build and maintain lean muscle. Three popular flavor combinations covered in rich chocolate coating satisfy your cravings.
Key Product Benefits
10g protein to sustain your energy and satisfy your appetite.
Contains Vitamins E, B6, B12, Niacin, Thiamine and Riboflavin.
0 trans fats.
No artificial sweeteners.
Just 140 calories per bar.
Product Usage
Enjoy one to two bars a day for healthy snacking and weight management.