Rejuvenation Pack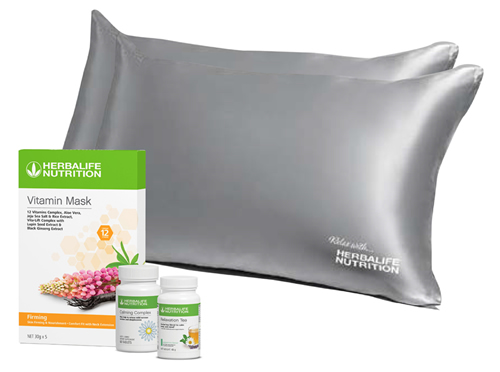 Give your mum the gift of relaxation and rejuvenation - inside and out. This combination of relaxation products includes 2 bonus silk satin pillowcases, Relaxation Tea, Calming Complex Tablets & Skin Firming Vitamin Masks.
Pack Components
Calming Complex (60 tablets)


Our Calming Complex has Chamomile which has been traditionally used in Western herbal medicine to relieve nervous tension. Chamomile also supports a restful sleep. This formulation also contains Tang Kuei (Dong Quai) - a herb originating from China which is a mainstay of Eastern Medicine where it has been used for thousands of years.

Relaxation Tea (48 gms)


Relaxation Tea is a specially formulated herbal blend of Lemon Balm, Passionflower, Lavender and Chamomile to help support relaxation. Lemon Balm is traditionally used to help cope with occasional stress, maintain a healthy mood and support restful sleep. No added caffeine.

Vitamin Mask - Firming ( Pack of 5 Masks)


For skin firming and nourishment. Formulated for normal, dry and rough skin texture, Vitamin Mask Firming helps skin firming and nourishment. It is a serum-rich mask with Vita-Lift Complex - a proprietary blend of Niacinamide, Adenosine, Lupin Seed and Black Ginseng Extract. Firming mask also features a neck extension.

Silk Satin Pillow Slips


Receive a bonus 2 Herbalife branded silk satin pillow slips.