RoseGuard™ Antioxidant Tablets*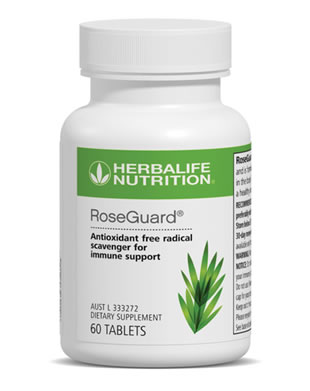 Keep your immune system strong and stay healthy all year long with our immune solutions.
Key Product benefits
Antioxidant activity-free radical scavenger.
Antioxidant protection of immune system health.
Supports liver function.
Ingredients Listing
Rosemary leaf, turmeric, astragalus root, Vitamin C, Vitamin E
Product Usage
Adults, take two tablets daily, preferably with a meal.