Healthy Breakfast Pack*

Maximum Flavour Options!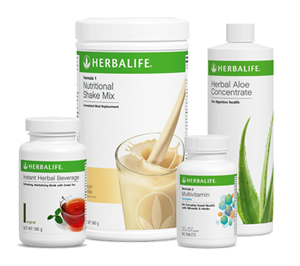 Of the three main meals of the day, breakfast is the meal that is most likely to be skipped. Breakfast is the first meal of the day, literally the meal that 'breaks' the overnight 'fast'. It is the meal that the body needs to top up its glucose levels, which is the body's main source of energy. It also fuels the muscles that are necessary for physical activity. If you skip breakfast, you'll have a shorter attention span, be less alert, take longer to react, have low blood sugar and decreased productivity.
Pack Compopnents
Formula 1 Formulated Meal Replacement (560 gms)


Formulated with an exclusive blend of selected proteins, vitamins, minerals and herbs. Low in calories, low in fat and a valuable source of fibre. Provides 18 amino acids to help the body function at its optimum level. Now contains Aminogen, a naturally derived ingredient that helps the body break down protein into free-form amino acids. Additional vitamins and minerals. Contains completely non-genetically modified ingredients. Enhanced fibre blend for a smoother, easier mixing shake.

Multivitamin Complex (90 Tablets)


Multivitamin Complex with minerals and herbs is scientifically developed to provide nutritional support for individuals who may not obtain an adequate amount of essential nutrients from the daily diet.


Instant Herbal Beverage (100 gms)


Choose Original, Peach or Cinnamon flavour. Able to be taken hot or cold, this powerful antioxidant beverage also gives you a natural lift in energy.

Herbal Aloe Concentrate (473 mls - makes 4 litres)


Choose Original, Mango Mandarin or Grape flavour. Herbalife's Herbal Aloe Drink promotes healthy digestion.
Key Product Benefits
Includes our two core Daily Nutrition products (Formulas 1 & 2) plus Herbal Aloe Concentrate to support healthy digestion and Instant Herbal Beverage for an energy boost.
Product Usage
The Healthy Breakfast Pack is not a weight loss pack although it can be used for that purpose. It is designed to give you quality nutrition for your body. Each product is taken as per the instructions on the back of each container. We do also supply a full guide which includes those instructions as well as shake recipes and additional information.