Herbalife Stainless Steel Straw Set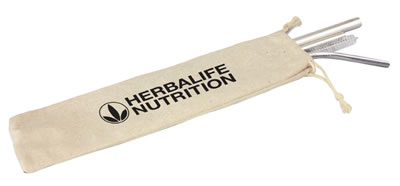 Set of three stainless-steel straws. Reusable, high-quality stainless-steel straws are a fun and unique way to excite any drinking experience! Best of all they reduce the negative impact on the environment from the millions of disposable plastic straws that are thrown away each day around the world.
Includes a smoothie straw, an angled straw, a straight straw and a cleaning brush.