Moisturising Vitamin Mask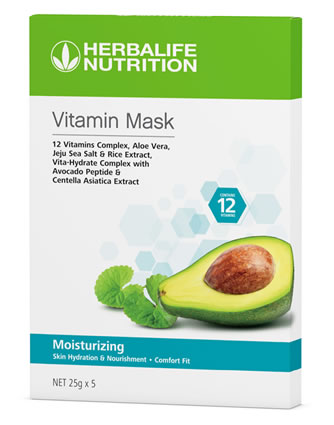 For skin hydration and nourishment. Formulated for normal, dry or dehydrated skin, Moisturizing Vitamin Mask helps skin hydration and nourishment. It is packed with Vita-Hydrate Complex - a proprietary blend of Triple Hyaluronic Acid, Hydrolyzed Avocado Protein and Centella Asiatic Extract.
Key Ingredients
Vita-Hydrate Complex
Triple Hyaluronic Acid - Plays a role in skin barrier function and hydration.
Avocado - Contains vitamin K, C, A, E and B6.
Centella Asiatica - An antioxidant-rich extract for skin health.

Product Usage
Apply to a clean face and adjust around the mouth and nose. Remove after 15-20 minutes and gently pat for absorption. Can be used every day.