Herbalife SKIN


Basic Kit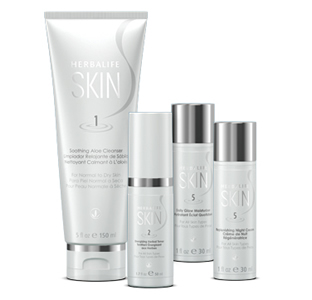 With a kit for either normal to dry skin as well as normal to oily skin, this programme is the perfect start for everyone looking for a smooth, glowing complexion. Enhance the appearance of your skin with our optimum blend of Vitamin B3, antioxidant Vitamins C and E, Aloe Vera and other botanical ingredients.
Programme Components
Soothing Aloe Cleanser (Dry Skin) or Polishing Citrus Cleanser (Oily Skin)
Energizing Herbal Toner
Daily Glow Moisturiser
Replenishing Night Cream
Key Benefits
Paraben Free
Sulfate Free
Dermatologist Tested
Product Usage
Cleanse, tone and moisturize each day with formulas containing botanical ingredients specially chosen to benefit normal to dry skin.