Holiday Season Survival Pack*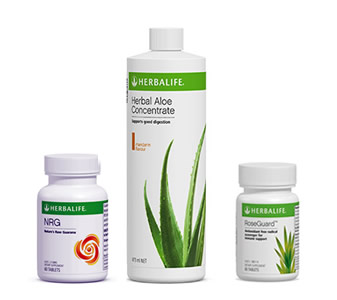 The holiday season is a time when many of us subject our bodies to unusual demands with food, alcohol and less sleep than usual. Be ready for the onslaught with this Holiday Season Survival Pack.
Pack Components
NRG Tablets - Nature's Raw Guarana (60 tablets)


A high quality Guarana supplement that will give you a natural energy boost during the day or to help you push on at night. Mind you, don't take it at night if you have concerns about getting sleep.

RoseGuard Antioxidant (60 Tablets)


This supplement will help to mitigate the free radical damage caused by alcohol, and other factors that cause oxidant damage.

Herbal Aloe Drink Concentrate - Mango (473 ml makes 4 Litres)


Designed to cleanse and soothe the intestinal tract - a must-have during party season. The standard flavour for this pack is mango. If you prefer original or mandarin flavour, make a note in the comments field at the checkout.